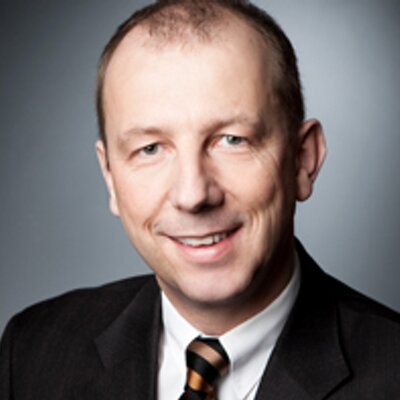 Ronny Donmung joins the Garaventa
Lift team as Business Development Manager for Asia
Garaventa Lift, a worldwide leader in lifts and elevators, is pleased to announce the appointment of Mr. Ronny Donmung as Garaventa Lift's new Business Development Manager for Asia.
"Our objective is to make Garaventa Lift a strong presence worldwide in our industry. We are developing our competitiveness actively and I believe this appointment will strengthen our progress on our geographical expansion initiatives. With over 20 years in the Accessibility business, Mr. Donmung will be a strong contributor to developing the Asian market for Garaventa Lift products." says Andreas Stavik, CEO of the Garaventa Lift Group.
Mr. Donmung brings a broad depth of knowledge and experience from within the accessibility product industry. He comes into the new role having spent the past 7 years as Managing Director of Garaventa Lift Germany, where he was instrumental in increasing their platform lift, stair lift and home elevator sales. Prior joining Garaventa, Mr. Donmung had 10 years' experience as Managing Director for ThyssenKrupp Accessibility in Germany and Austria.
He started his career as a Regional Sales Manager for Unilever in Germany and then moved on to consult on project management, sales strategies and customer relationship management before joining Lifta Stairlifts in 1998.
"I am looking forward to growing the Asian market for Garaventa Lift products on the business development team. The potential in the region is huge, and I am excited for the opportunity to increase accessibility for people throughout the region," says Ronny Donmung, Business Development Manager for Asia.
Mr. Ronny Donmung will be based in the Asian region and supported by Garaventa Lift factories in Italy, Canada and China. You can reach him at ronny.donmung@garaventalift.com.
###
About Garaventa Lift
Garaventa Lift is a global company that designs, installs and maintains individual custom lift solutions for commercial and residential applications. The roots of the company date back to 1928, when Garaventa pioneers built their first cable car in the Swiss Alps and founded the company.
Today, Garaventa Lift has grown into a global market leader thanks to innovative design, product functionality and overall quality and safety. Our lifts are installed and maintained in over 100'000 private homes and public facilities such as office buildings, places of worship, universities and train stations.
SOURCE Garaventa Lift                                                                                 
Media Contact for further information or interview requests
Corporate Communications  .  Garaventa Lift
corporate.communications@garaventalift.com
www.garaventaliftgroup.com